No More Wasted Crawl Budgets
Manage your own crawl budget before Google does. 
With JavaScript-heavy websites, crawl budgets can be depleted in the blink of an eye. As it is, you're allocated a limited budget on a given day—and the more dynamic the content is, the harder it is to "read" against standard HTML sites. 
If Googlebot struggles to read your content, some pages will have missing text, links, or images (or be left out entirely). This means you won't compete with fully-rendered pages.
Work Smarter with Resources
Use Your Crawl Budget Wisely
Gain a competitive advantage with a bigger crawl budget.
Search engines dish out resources according to the size of your website, popularity in SERPs, quality of content, industry niche, health status, and more when compared to competitors. Regardless of your budget, bots will continue to crawl—even if it means using up your whole budget on a page that doesn't add value to your bottom line. That's where optimization comes into play.
Render and Optimize Your Budget
Maximize Your Crawl Potential
We make it possible to optimize crawl budgets so that JavaScript doesn't eat it up on slow pages. Our prerendering solution will render your content in static HTML so that Google can see it, crawl it, and index it, without errors.
Better JavaScript SEO Crawling with Prerender
Try it yourself and see the difference it makes!
Get started with 1,000 URLs free.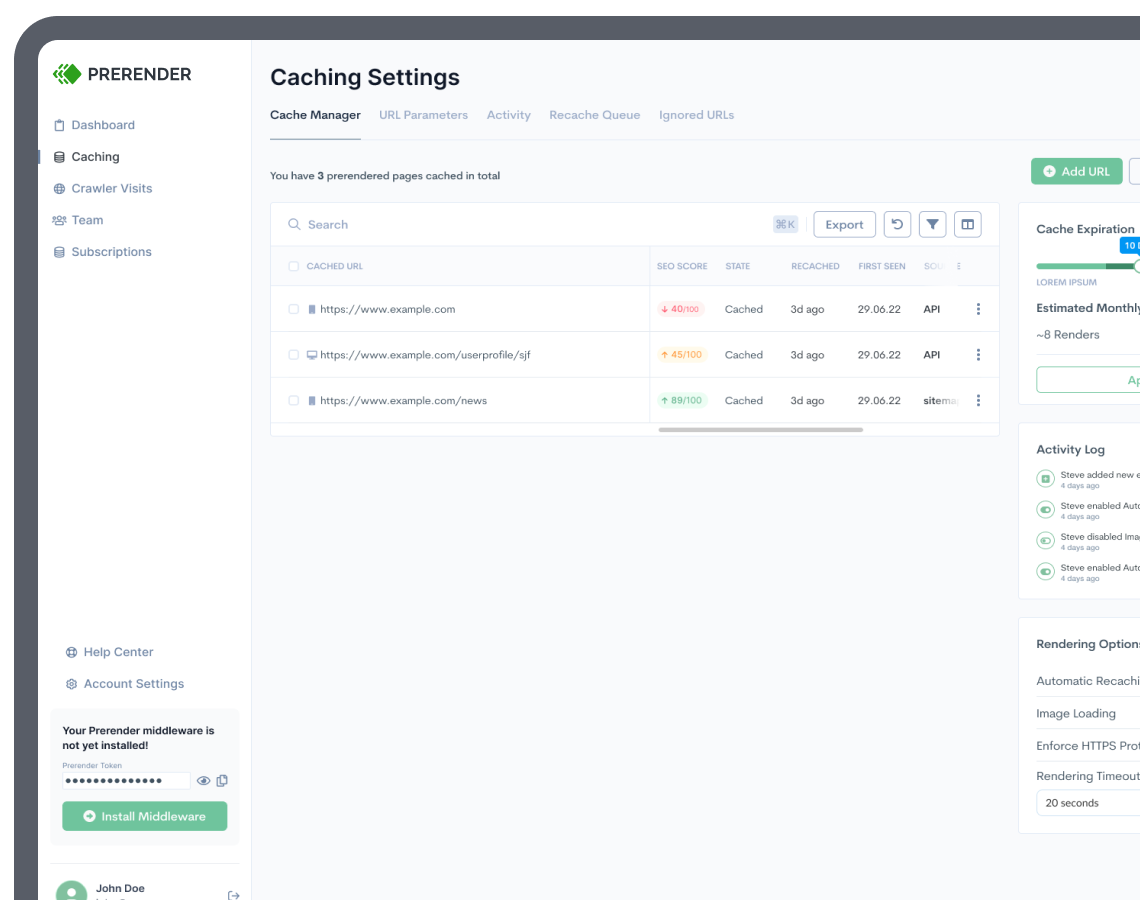 We Help Clients Everywhere in the World!
Prerender currently serves 2.7 billion web pages to crawlers.
Trusted by 65K developers and marketers across the globe.