Scale Your Server Response Times
Enjoy server response times under 50 milliseconds without sacrificing user experience.
Despite all the positives of using JavaScript, there's no denying that the framework is processor-heavy: it slows down response times significantly, compromising functionality and SEO. 
To avoid this, you can use diagnostic tools to identify issues in your source code, or you can use Prerender, a dynamic rendering solution, to optimize your web pages.
Server response time (SRT) is an SEO metric and component of PageSpeed (a Google ranking factor). Your SRT score depends on the traffic your website receives and the HTTP resources it has to load before a user can interact with it. It is during this process that many users bounce, and sites get penalized. 
As a result, teams resort to costly workarounds like SSR that end up affecting user experience (UX). Prerender, on the other hand, lowers response time. 
The reality is that pages with slower response times lose rankings. Now, add JavaScript-heavy content to the mix, and you're fighting a losing battle. Leave your content optimization up to the experts—we know what we're doing.
Leave Your Users and Google Satisfied
Try Prerender for record fast server response times.

Get started with 1,000 URLs free.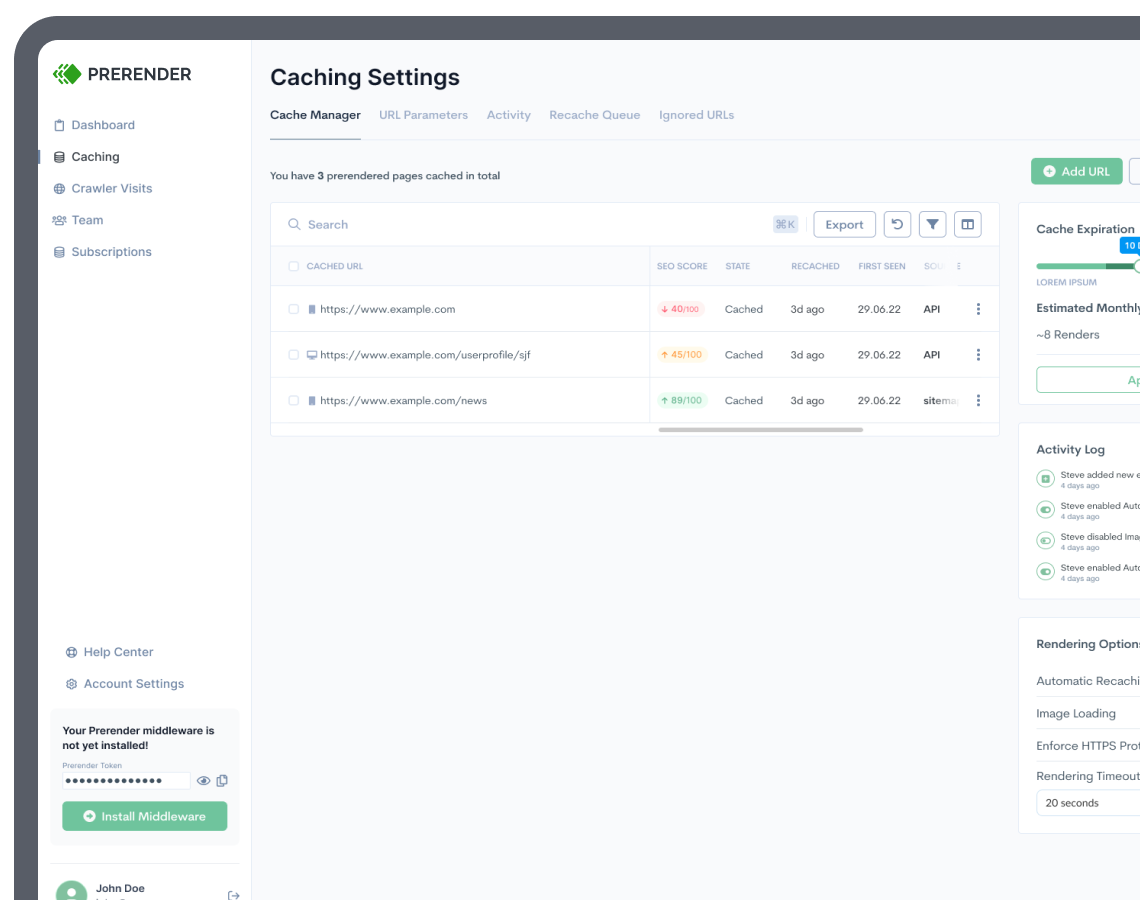 Server Response Time FAQs​
We Help Clients Everywhere in the World!
Prerender currently serves 2.7 billion web pages to crawlers.
Trusted by 65K developers and marketers across the globe.